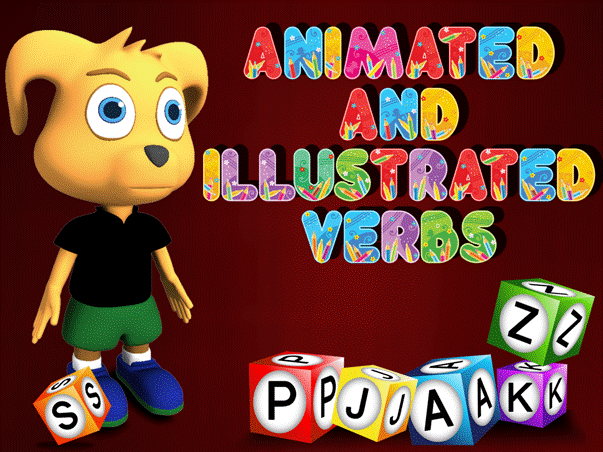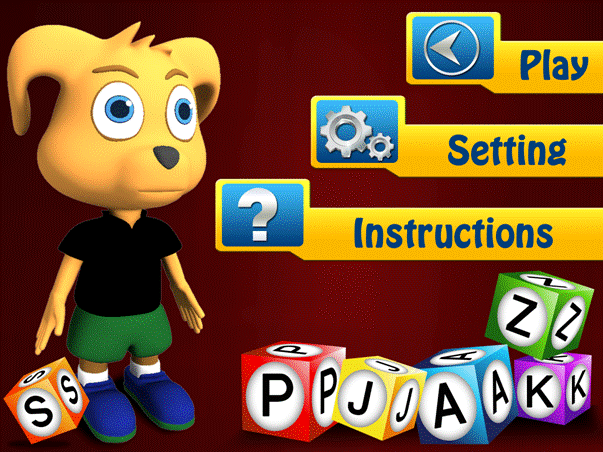 Animated and Illustrated verbs:
Are you frustrated that your child cannot speak in full sentences? Are you frustrated that only knowing nouns does not help your child to speak? Do you have difficulty describing verbs for your preschooler and toddler? Then, this is the correct application for you.
'Animated and illustrated verbs' has 183 animated and illustrated verbs in high quality 3D cartoon format. The application contains the most important verbs (100 animated and 83 illustrated) with corresponding audio and sound effects. The aim is to learn the verbs at word and sentence level. The secondary purpose is to develop vocabulary skills, speak by using subject-verb agreement, and learn the language.
The application is designed for children from kindergarten age up to ten years of age. The application contains the verbs and sentence levels with the flexibility to select which verbs are to be practiced. There are two modes in Verbs for kids: "Flashcards" and "Find it".
            High quality 3D animations and flash cards motivate your child and create a fun learning experience.
Nineteen different cartoon characters such as a mother, father, children, friends, teacher, doctor, nurse, police, firefighter, etc. reinforce the meaning of the demonstrated actions.
Features:
Targeted for pre-school age children and children with special needs, such as: children with delayed speech and language development

The application is fun and relatively inexpensive

Animated and illustrated with 183 of the most common and important verbs.

Nineteen different cartoon characters will definitely attract your child's interest.

Sentences are spoken with each flashcard. After four flashcards, a sentence is read to motivate your child to select the correct flashcard.

Flexibility to go into 'verb' modes at any time by interrupting the lesson. Corresponding verb is read and appears as written.

The application has 15 sections throughout the lesson to provide your child with necessary breaks, and to avoid feeling overloaded. Fun music and flying balloons appear for each break as a reward for the child's hard work.

Each section contains 12 flashcards to make sure your child really understands the verbs.

Choose from sections to distinguish the parts.

'Return' and 'next' buttons displayed at the bottom of the screen.

Corresponding sound effects such as crying, driving, and water running reinforce the verbs.

No background music is used that could distract your child.

Nine different languages (English, German, French, Spanish, Portuguese, Russian, Chinese, Japanese, Italian and Arabic) give your child a great opportunity to learn different languages.
Second common verb app:
Once your child masters the most important verbs from the first part, you can move on to the second part. It contains 185 additional common verbs (80 animated and 105 illustrated).
Animated and illustrated 185 additional common verbs.
Key words: verbs for kids, animated verbs, illustrated verbs, learn language for children, verbs for pre-schoolers.